Traditional Lap Pad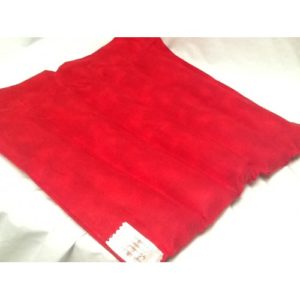 Like the Weighted Blanket, a Weighted Lap Pad is an effective way to provide support, security and closeness for children and adults who suffer from Autism, Asperger's, ADHD, and other sensory type disorders. The benefit of a lap pad is its convenient size and shape.
Great for long car rides, doing homework, providing security while watching TV or movies, the Weighted Lap Pad can also be used as a heating pad. Simply place the Lap Pad in the microwave on high for 1 to 2 minutes. You now have a natural, cordless heating pad for backs, necks, etc.
Made from flannel material in patterns or solid colors of your choice. You can remove the weight and wash the Lap pad as needed.
The Weighted Lap Pad measures approximately 18″ x 20″ and comes with five (5) 1 lbs. tubes for a total five pounds.
Click Here to order your Weighted Lap Pad
Textured Lap Pad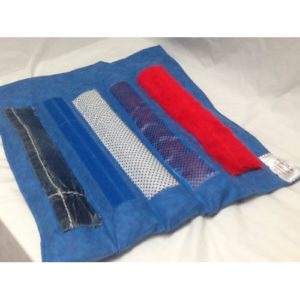 While taking advantage of all the benefits of a traditional Weight Lap Pad, the textured lap is ideal for those who struggle with sensory disorders. You can choose from a number a various materials that will give the recipient varying levels of tactile stimulus.
Available in colors and patterns of your choice will make this Lap Pad a one-of-kind product.
The Texture Lap Pad measures approximately 18″x20″ and comes with five(5) 1 lbs. for a total of 5 lbs.